A Lifetime Shot With Groove.cm CRM, Is it Worth it?
Sep 20, 2021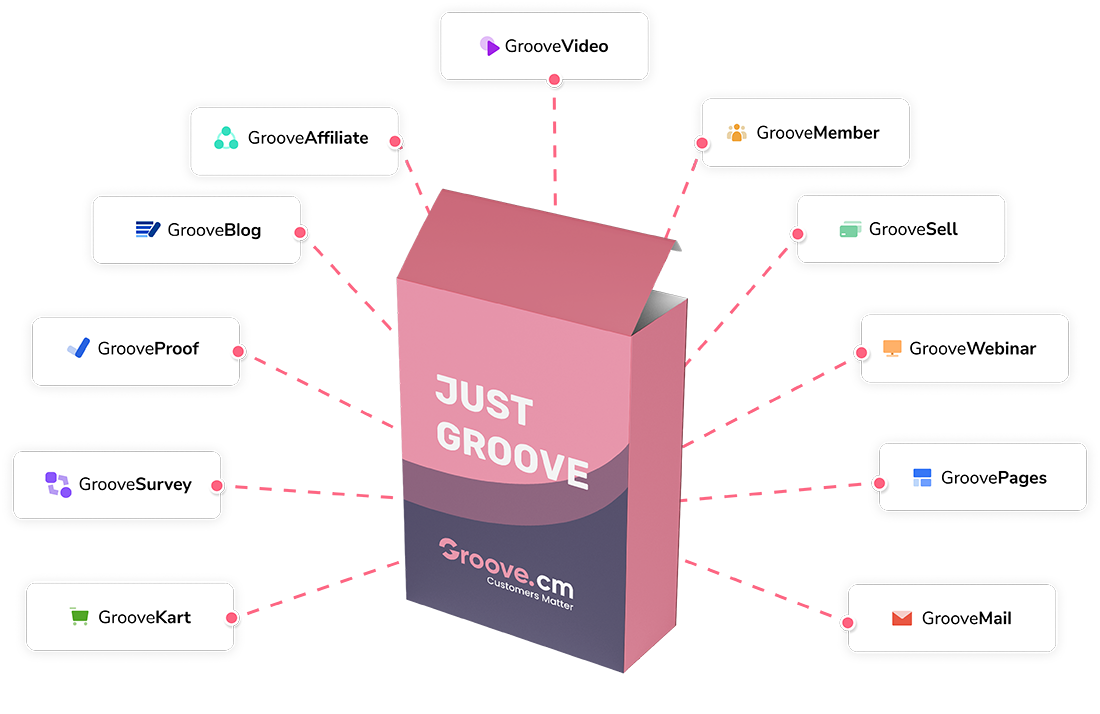 A Lifetime Shot With Groove.cm CRM, Is it Worth it?
Frustrating, time-consuming, and costly. These may be your thoughts when testing different platforms while trying to figure what is the best out there for the business. Hey! Relax. Remember this piece of wisdom Napoleon Hill once shared, "patience, persistence, and perspiration make an unbeatable combination for success." and we're up for that, aren't we?
Breathe and exhale all those bad vibes away. One of the reasons why we are here is to do all those testings and reviews for you and let you have a feel of what you are to expect and to find.
Excitingly, we got the chance in this blog post a bit about Groove.cm CRM. Groove.cm CRM is that new kid on the block worth your head-turn.
Frustrating? Nah! It is promising. You would want to live in that home where you could find everything you need, and that home could be Groove to you. Before we tell you how you could join the family, allow us to mention first some of the apps you would appreciate utilizing through Groove.cm CRM.
GroovePages. Here, you can create complete websites, landing pages, funnels, and design your unique template. A wide variety of templates are made available for you, too, and for all other different niches like e-commerce, coaches, webinars, and more.
GrooveSell and GrooveAffiliate. Through these apps, you can manage your profits, subscribers, customers, and affiliates. You will have a view of those profiles who abandoned their carts, too, giving you a chance to reach out to them and close the sale. The cherry on the cake is its affiliation program. With Groove Affiliate, you can keep track of all those partnerships and commissions.
GrooveMail. Market your products and services to your leads in an instant with Groove Mail. Your campaigns, newsletters and automation are made available in this app.
GrooveMember. It is your membership management platform. Create a membership site and integrate it with all other components of your business built on Groove or other platforms.
GrooveVideo. You can add videos on this platform and easily integrate them with your GroovePages. It is much more than hosting your videos. We keep that as a surprise so that you can learn more about it on Groove.cm CRM.
GrooveKart. This is your winning e-commerce platform. Here, you can create a new store and manage your dropshipping or other types of online businesses. GrooveKart has built-in integrations ready for you.
Here are future apps Groove.cm CRM are to launch within coming months:
Groove Webinars Live
GrooveWebinars Automated
GrooveWebinars Streaming
GrooveDesk
GrooveCalendar
GrooveSurvey
GrooveProof
Imagine having all that under one roof! Wow! A single log-in gives you access to this package as such integration, automation, and tracking is made better for you, a fellow entrepreneur. It will feel all simultaneous and smooth running a business. Definitely not time-consuming.
Here's the news! Groove.cm CRM is still in beta-mode. It means they are still actively working on their products. The advantage of that is you now could still join their platform for FREE.
Here's more, when you decide to upgrade to unlock all their features, you still have the chance to grab their limited-time beta offer. You will spend $1,397 not monthly, nor yearly but for a LIFETIME ACCESS.
Yes! Cool right? You no longer will have to use any other different platforms and spend extra for those. Plus, you will not have to worry about those renewal fees. So, then you can focus on business and sales.
Ready to try Groove.cm CRM?
Groove.cm CRM has and will have it all for you that you won't have to pay extra nor look for something else. What do you think? Is it worth it? Let us know. We'll share more of this innovative brainchild and each of its apps on our next blogs, so stay tuned.
Write to us here. We love to hear about your reflections and views. Should you wish to get the latest updates from our publications, business tips and other useful information, join here. And if you want to get to know how we may be able to help you, get in touch here.