10 Golden Strategies To Grow Online
Sep 20, 2021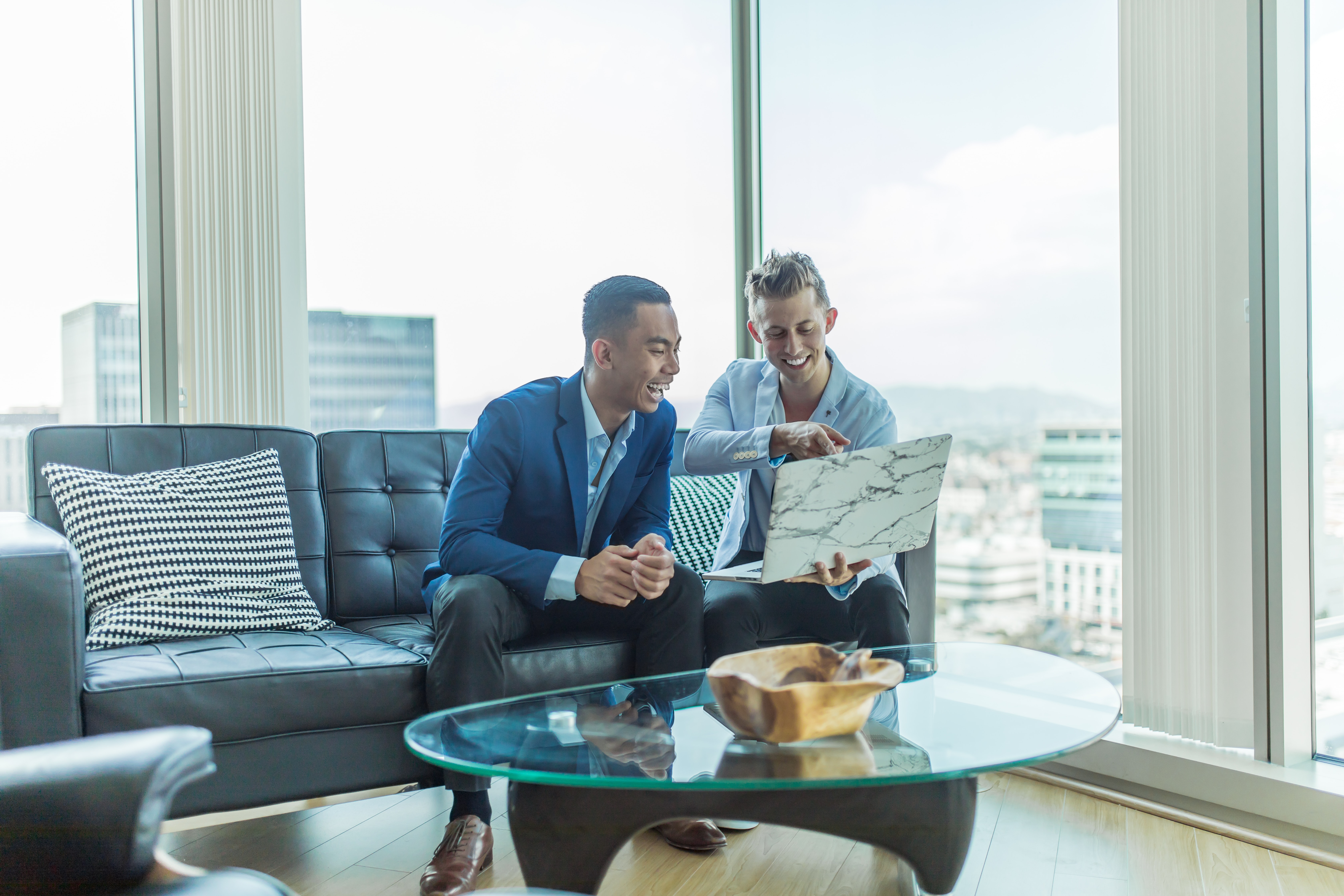 Online Businesses benefit from significant opportunities provided by online solutions they use. But having online presence does not directly mean growth. Growing your business online requires proper online strategy and accurate implementation.
Golden strategy #1 - The power of less
Business ideas could sometimes pour in, in the process of deciding which niche to give a go. Creating a list of all your interest could be tricky and stuck you in-between choices. But did you know that you could test the market and pick up from what is working and leave what isn't? Do bear in mind not to risk more than you can afford to lose. If trial and error is not an option for you, then to dig deep into each that is on your list is a must.
What exactly is a niche market?
Niche marketing in business is narrowing and focusing on one well-defined segment of the population and trade industry.
Every type of business could be refined or divided depending on demand, demographics, age, interest, production, and so much more. It is a strategic business decision for most entrepreneurs to focus on a niche instead of targeting a broader market.
Suppose that you are a pet owner, and you are looking into the pet business. Developing niches within the pet market is never a bad idea. You could base your choice on the kind of pet you would want to focus on or decide whether to go for services, fashion-related products, and so on. Doing all of those, although may be tempting, is a recipe for failure.
Micro-niche vs. Nano-niche
To help you better understand the two, let us cite an example. In the world of medicine, we could consult general doctors, but they would refer us to specialists when needed. It could be to cardiologists, neurologists, and so on. We could also find a specific cardiologist who is an expert in a specific type of heart problems. It is quite the same in choosing which niche to pick in business. Will it give you more advantage if you are the go-to person or brand? Would you want to be known better than your competitors in the market? Would you want to reach as many potential consumers as you can? Perhaps, you prefer catering your business to a specific nano-niche in the market?
Finding a proper niche can be done through a structured process. You should learn this process to be able to go from your main sector to the niche and from the niche to micro-niche and eventually nano-niche. In the pet business segment example, a niche can be dog training, a micro-niche can be dog training for very little puppies, and a nano-niche can be dog training for small breed puppies with behavior problems.
Why is it important to find your niche?
Figuring out which niche to choose is extremely important. It will save you time learning more about your target market and help you spend less on the production costs. Finding your niche could also help you in dominating the market, keeping the focus on building up your brand. There's no wrong or right niche. The focus should be more on which niche you are most knowledgeable with, a niche you know inside out. It will help increase your business's income potential and make you an expert in your field. But dig down to find your nano-niche and do not define a business only by the niche or macro-niche. As they say: "The riches are in the niches."
Golden strategy #2 - Online is forever
Whether you are into selling products or services, the Internet is and will be the eCommerce's best friend forever. The internet is a paradise for consumers. It is the bridge you need on your market and you would want that bridge to bring in the right audience to your webshop.
What makes an online shop successful?
Beauty attracts the eyes. That is a fact. Bear in mind that the first impression starts with the overall look of your online shop. Give every detail a thought: from fonts, images, descriptions, and so on. If possible, use your own images and stick to your unique style to create your unique visual identity. Make it appealing, organized, and attractive. We would like to emphasize here how important images and videos are to keep your visitors piqued and convinced. Nothing beats genuine and creative visuals.
Smooth navigation. Nobody wants anything confusing and complicated. We all love convenience. Don't we? Make the flow of your webshop as smooth as it needs to be. Bucks could be lost in one single moment your visitor feels lost in your online shop. You would not want them to get out of it but stimulate them to add more products to their cart to successfully checking out. Right? Filter and search bars should be accessible adding ease to the use of your webshop.
Make your webshop is reliable. How? By enabling customer reviews. Your customers' feedback has the power to fuel your sales. Through feedbacks, your brand could create trust and loyalty both to your patrons and visitors. Use negative reviews to exemplify reliable and excellent customer service. Your transparency would help create balance in the authenticity of your reputation.
Golden strategy #3 - Marketing funnels automation
Marketing funnel automation is the strategy that helps you in generating new leads automatically. To put it simply out there, it drives people by grabbing their attention in knowing your brand leading them to complete a purchase on your website. Marketing funnel automation is the core concept in most digital marketing concepts. It is the secret to most successes of entrepreneurs as it works seamlessly in nurturing the sales process.
Why use marketing funnel automation?
Consistency is the key and automation help you manage consistency in engaging with your audience and patrons to your business. It helps you stay connected and relevant while working on building trust in your brand.
The process is straightforward, but just like any business, creating a sale and making use of this tool still requires hard work. It isn't as simple as it sounds like as you would need to actively study and improve your funnel. For that reason, you would have to experiment or let a professional guide you through the process.
Golden strategy #4 - Social media marketing
Social media has become essential not just to public users but to businesses as well. The fact is every business now needs social media presence. Social media platforms have become a valuable tool to connect with consumers, and in boosting the reach and sales of brands and businesses.
Social media marketing is an effective tool in increasing your website traffic too. Social media posts on your page could drive high traffic to your webshop. It is a venue where you could low-key find potential customers and collaborate with influencers who have a huge number of followers drawing more attention to your online shop and brand. Great content on your page could effortlessly go viral too increasing the exposure of your social media pages.
Golden strategy #5 - The power of retargeting
You have paid your ads and have started using your marketing funnel automation, but realized you are hardly converting any of these to sales. Then you figured a lot of abandoned carts on your online shop. Perhaps, you wonder if there is a way you could direct your customers back and complete their purchases, but how?
Retargeting is tailored to do the job of recapturing your visitors back to your website without you looking pushy. You can now remind your target market of visiting your online shop back and reconsider your offer through social media platforms and search engines.
Golden strategy #6 - Product staircase
Product staircase is a marketing strategy entrepreneurs use to start or bring leads to their marketing funnels. It is a step-by-step process of offering different products or services set at different price values to attract potential buyers.
To build engagement, most businesses start with a freebie or a giveaway to attract consumers to their webshop. Then the product staircase could then set a low-price cost or free shipping of their products or services programmed as their second step and so on.
The product staircase method allows you to build a relationship with your potential customers and makes room for them to try and trust your brand. Be sure to let them experience a good start.
Golden strategy #7 - Collaborations
Collaborating with the right people could drive high sales to your business. It could easily lead potential consumers both to your social media platforms and your website. Know your niche, connect with an influencer who is in the same interest or is related to your target market, and offer collaboration. Collaboration is proven to be an effective marketing strategy that could help your customer base instantly increase without having to spend a lot. Most influencers are entrepreneurs themselves and creating partnerships could bring a lot of success to both of your businesses.
Golden strategy #8 - Business Automation
The main aim of automation is to increase productivity and reduce error. It is just the same in business. On top of that, it reduces feasible business expenses or operating costs. Business automation could help you create a management system, making supervision of your business smooth and close to effortless.
Most start-up entrepreneurs try to do it all by themselves making it hard to manage almost everything. Automating your business could save you from a lot of stress and lapses.
Let us name a few of the most used business automation tools...
Chatbots
Opting to use chatbots is not only cheap but could help you not miss an opportunity to engage with your social media or website visitors. Chatbots could help in answering common questions or customers your audience has speedily.
Automated booking system
Making appointments are made seamless through the automated booking system. It is a self-service portal and a hassle-free process for you and your customer. Having this option made readily available for your website visitors creates a good impression and a positive customer related experience in dealing with your website and your business.
There are some more other automation tools for us to share with you. Should you be interested to learn more, contact us via email.
Golden strategy #9 - Membership sites
Membership sites or subscription sites aim to keep patrons interested in your business. Membership strategies generate high potential revenue when done the right way over the long run. Membership sites also drive leads to your marketing funnel automation. These members maintain and effectively grow your brand too. Highlighting exclusivity to deals and offers to members is an effective method to attract visitors to subscribe or be a member of your business. It is always the right deal for any consumer to get them into the system.
Golden strategy #10 - Modernizing your business and revenue models
The world is constantly evolving, and it does the same in the business industry. For example, as we all know, before, businesses only relied on tv ads, newspapers, and radio ads. Although businesses still use these channels today, the use of the Internet had made it clear that an online presence is indispensable for any business to stay relevant to society today.
The old techniques gave birth to these marketing automations and new strategies. Modernizing your business models is necessary not only to keep up with the expectations of modern consumers but to refine business processes and elevate profits. Upgrades not only satisfy your customers, but it is beneficial to your business as well.
Would you want you and your business to be left behind? You bet not.
Do learn these strategies and implement them in your business. Do not stay still. The business world is in change and you need to adapt continuously. And if you want to know more about any of the above topics, get in touch here.
Write to us here. We love to hear about your reflections and views. Should you wish to get the latest updates from our publications, business tips and other useful information, join here. And if you want to get to know how we may be able to help you, get in touch here.
Download our free online business build guide here.